Reading Time:
5
minutes
Are you looking for a bus stand near you? Or do you want to know the timings for a BMTC bus at your nearest bus stand? Maybe you'd like to know which bus route to use for your commute? The Tummoc app gives you solutions to all of the above. Finding BMTC information has never been easier!
Why is it that many daily commuters avoid using buses? Because of the lack of availability of information! Public transportation is not only more economical, it's better for the environment too! We, at Tummoc, strive to increase the use of public transportation in India. That's why we provide users easy access to all public transportation information. And we're always working on adding new features to make your commute smoother.
So, how can you find BMTC information with Tummoc?
Start with opening the Tummoc app.
If you don't already have it downloaded, you can get it now for Android and iOS.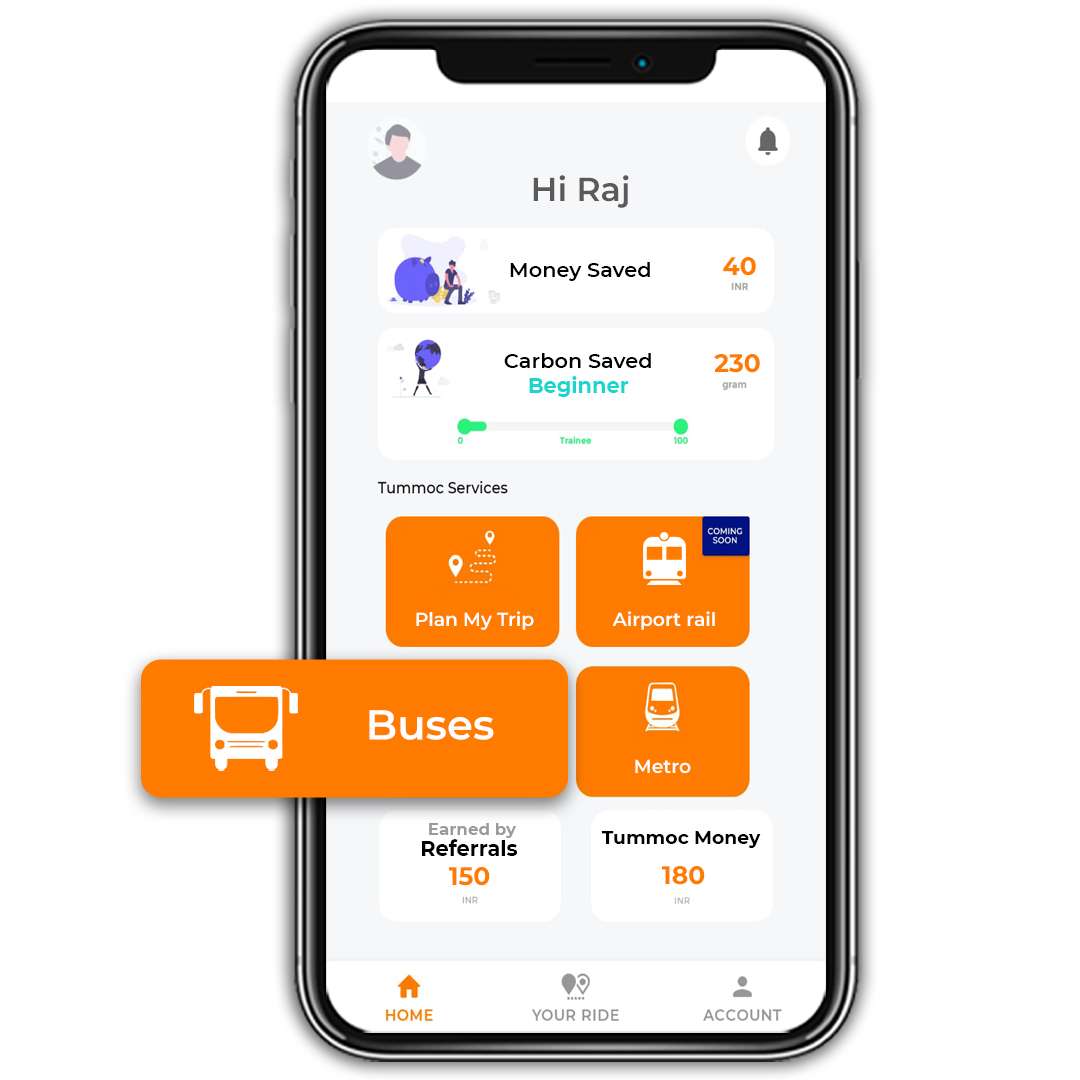 Next, tap on the 'Bus' button. 
If you look at the bottom of your screen, you'll see three options. This allows you to find buses based on:
1. Location — Your start and end location
2. Bus Stops — The source bus stop and destination bus stop
3. Route Number — A specific BMTC bus route number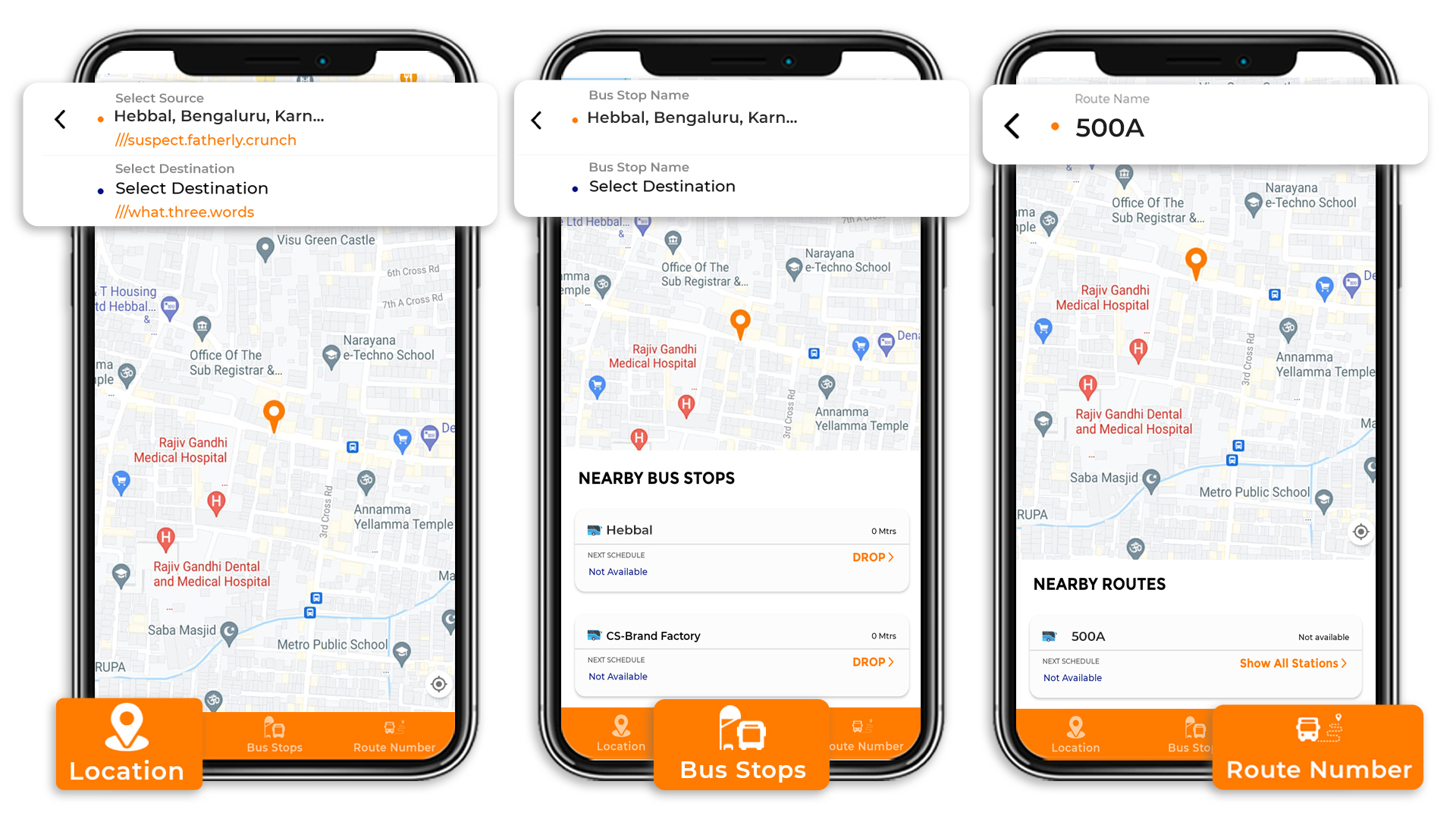 Searching for buses based on location
Let's say you're travelling from Hebbal to Bagmane Tech Park. 
Start by entering your source and destination. We've collaborated with what3words to make location mapping more accurate for you.
Once you've done this, you'll see various commute options in front of you. By default, you'll see these arranged from the fastest to the slowest route. However, you can tap the filter button to change this. 
If you look at the first option, you'll first see the Mode-o-Meter on top. This shows you what modes you'll be using for each section of your commute. In this case, you'll be walking for the first & last stretches of your commute, and the rest will be on buses.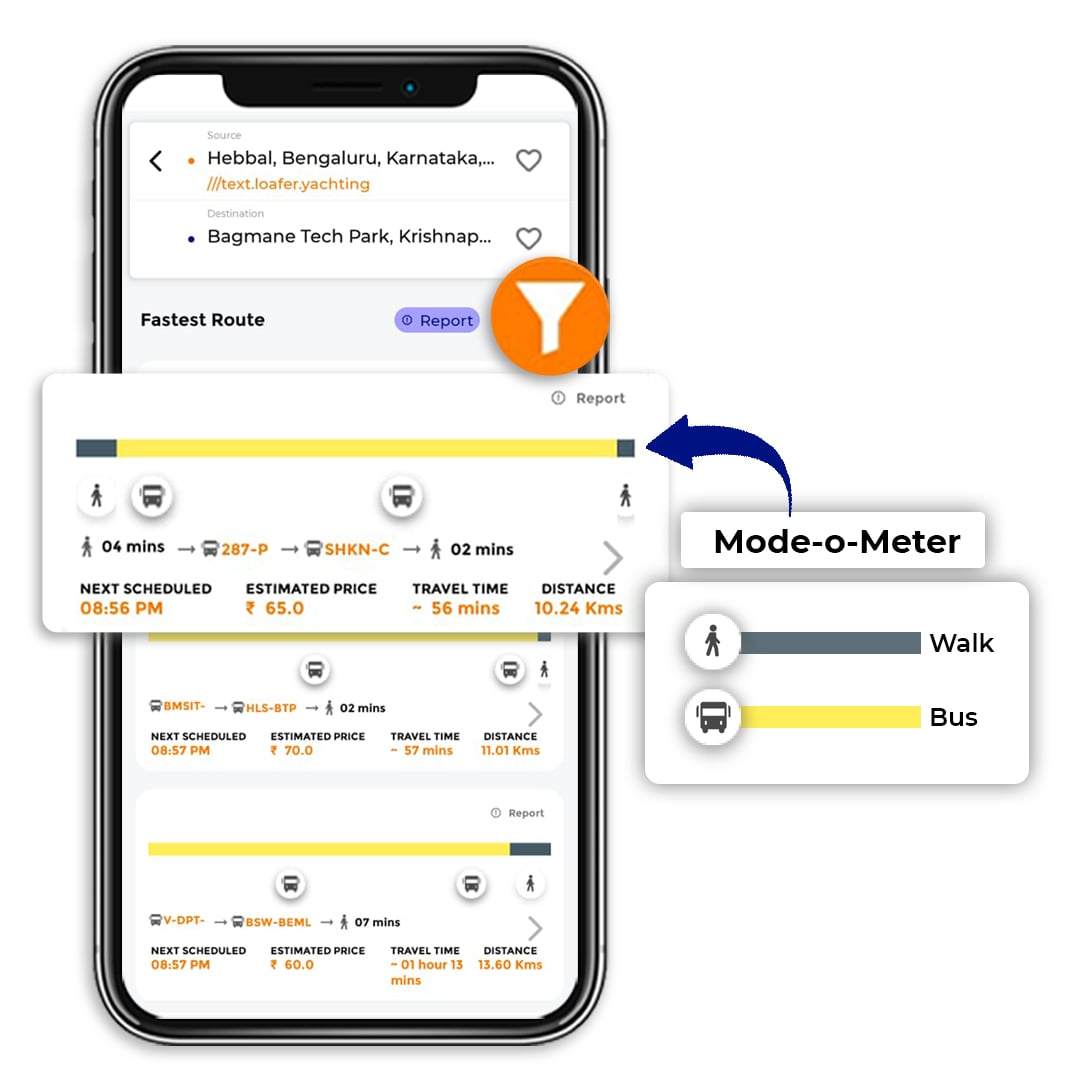 What else will you see here? The next scheduled bus on your route, the rough cost of your journey, the estimated travel time and finally, the distance that you'll cover. 
Tap on any of these options to look at the detailed view. Here, you'll get a breakdown of your journey. You'll also see your route laid out on a map. All information you need about the buses on your route will be available here.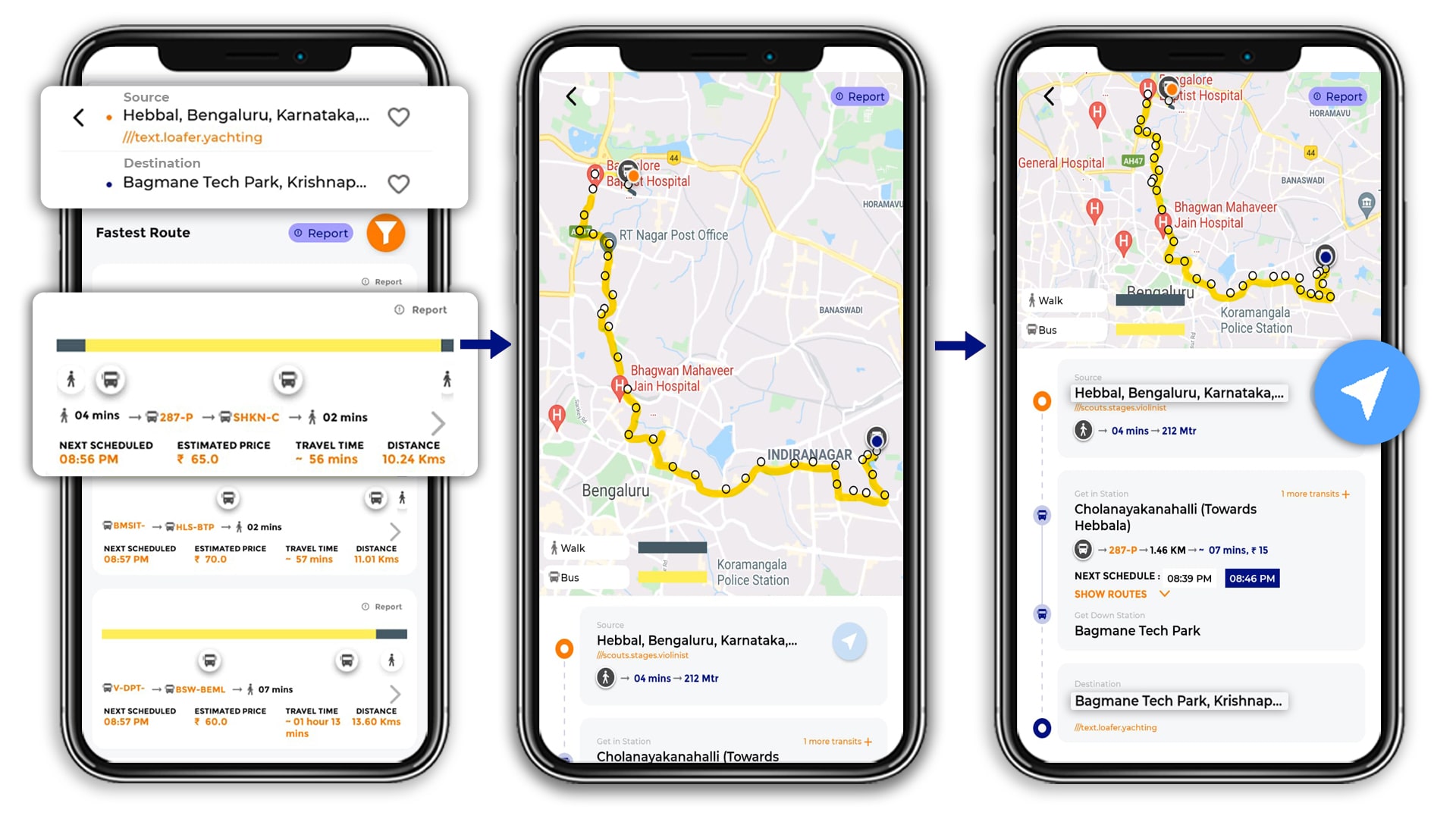 If you tap on the little button next to your source location, you'll be able to navigate to the first bus stand on the route.
Searching for buses based on bus stops
By default, you'll be shown all nearby bus stops & schedules here! So, you could either select a bus stop among those, or you can search manually.
Let's say you're commuting from Kempegowda Bus Station to Mysore Road Bus Station.
First, enter the names of the bus stands. 
Then, you'll see various bus routes laid out in front of you. By default, these will be arranged by the speed of your commute. Again, you can change that by clicking on the filter button. 
Here, you'll see the next scheduled bus on each route, the estimated cost of the commute, the approximate travel time and the distance that you'll cover.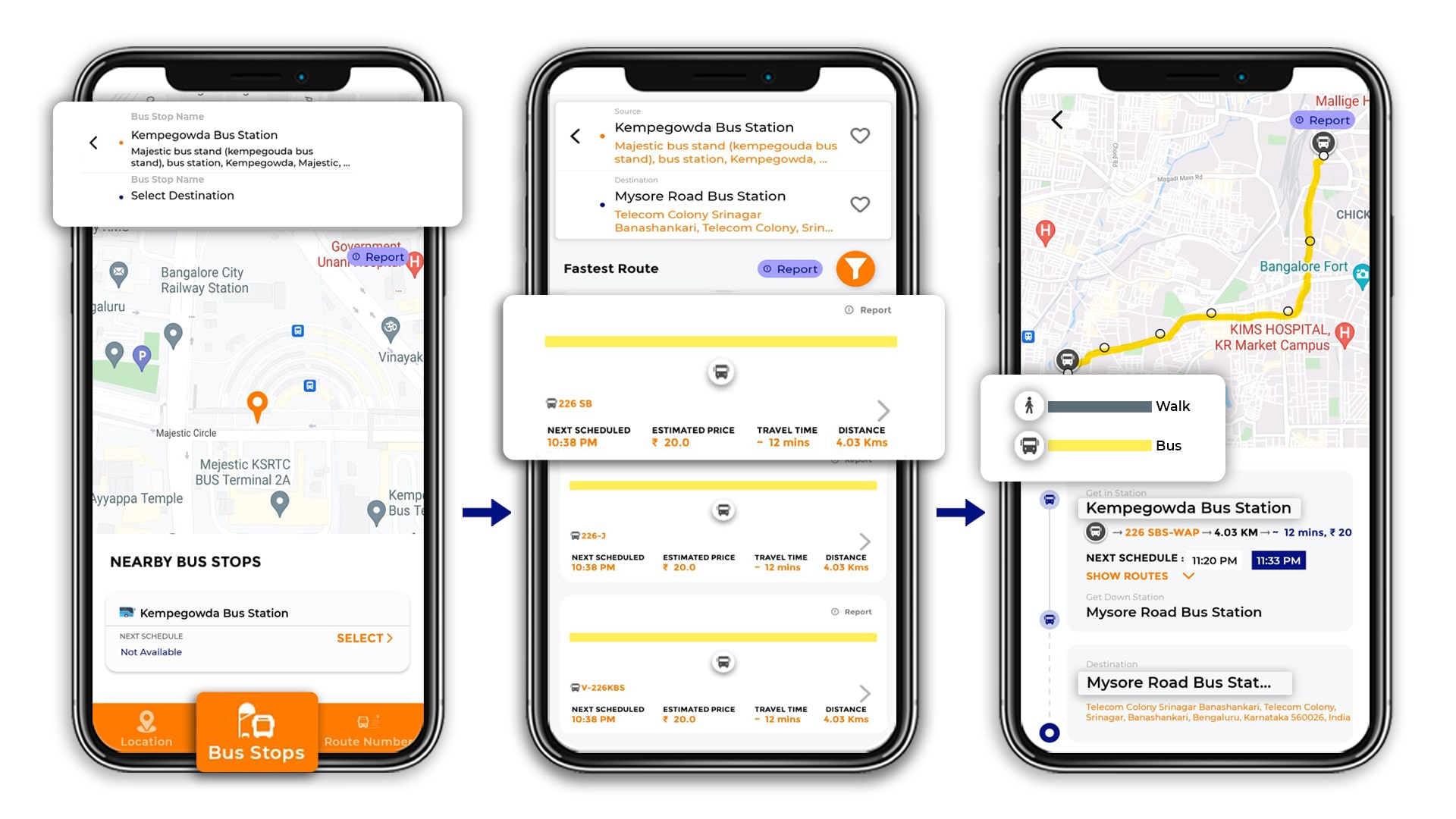 You can tap on each of these options to see a more detailed view of that route. 
Searching for buses based on a specific bus route number
Over here, too, you'll be shown any nearby bus stops and schedules by default. You  can tap on these to get more information. You can see this in the image below for bus route no. 500A. Otherwise, you can manually enter the bus route you're looking for!

Let's say you want information for BMTC bus route no. 13 which plies from Banashankari TTMC to Shivajinagar Bus Station.
Enter the bus number, and then you'll see a list of bus stations that you can catch this bus from. You'll be able to see the next scheduled bus from that station too.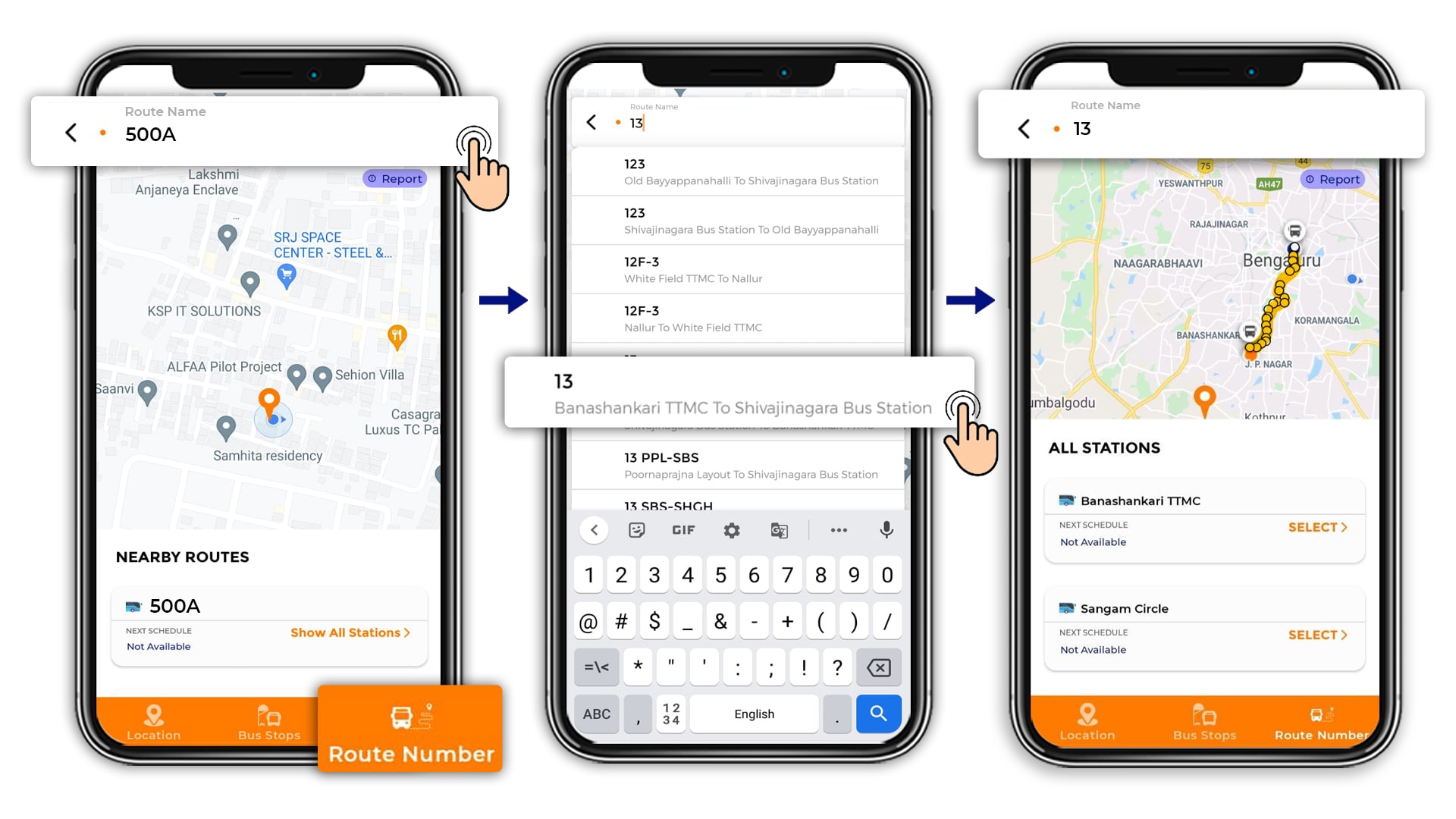 If you tap on any of these stations, Tummoc will show you how to get from your current location to that bus station.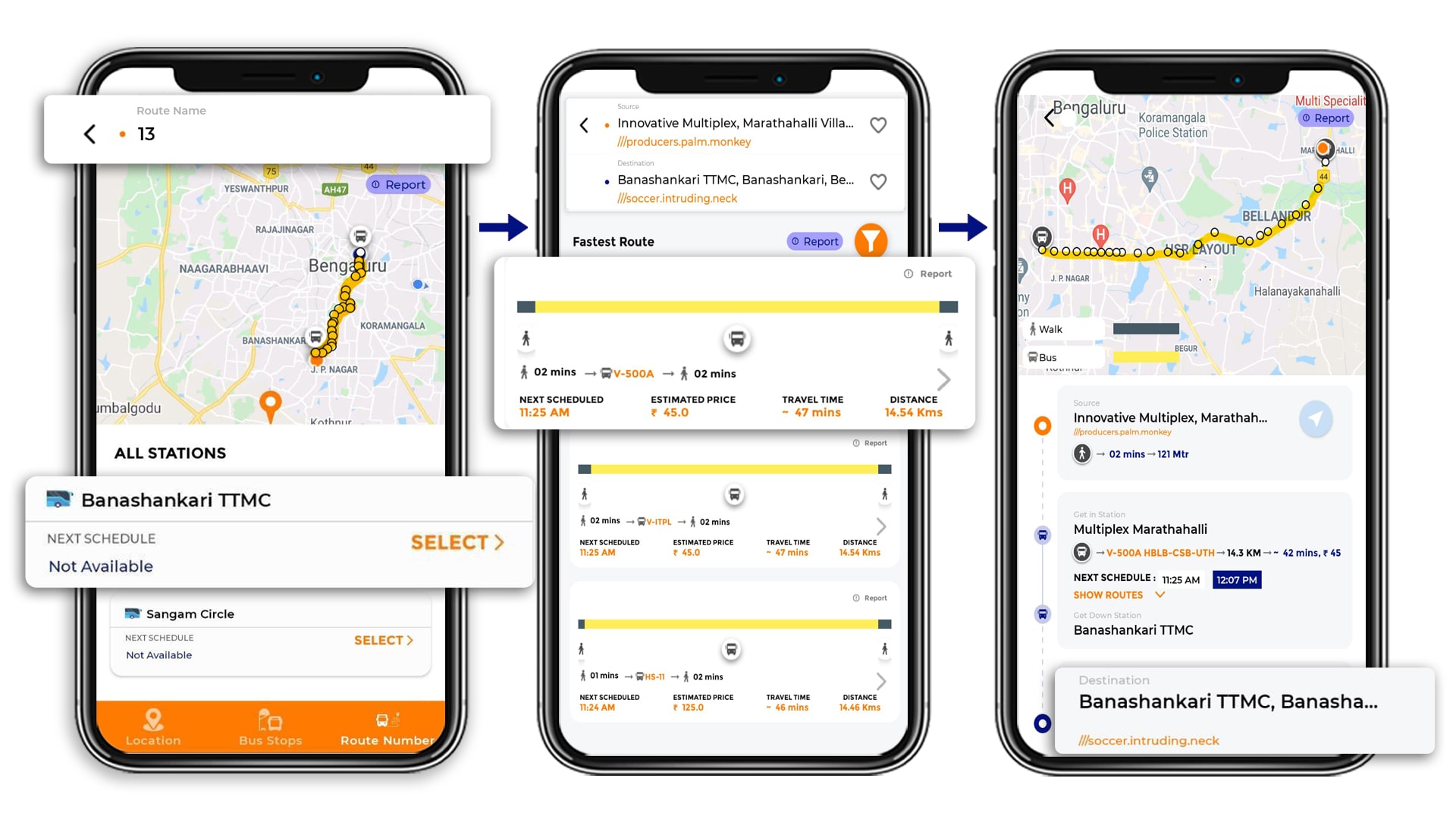 And that's how Tummoc helps you easily find all the information you need about BMTC buses. Don't forget to take precautions while using public transportation in COVID times!
What else can you do on the Tummoc App?
You can find all Namma Metro information on the app too.  Plus, we have a  Plan My Trip feature that allows you to plan your entire commute from start to end!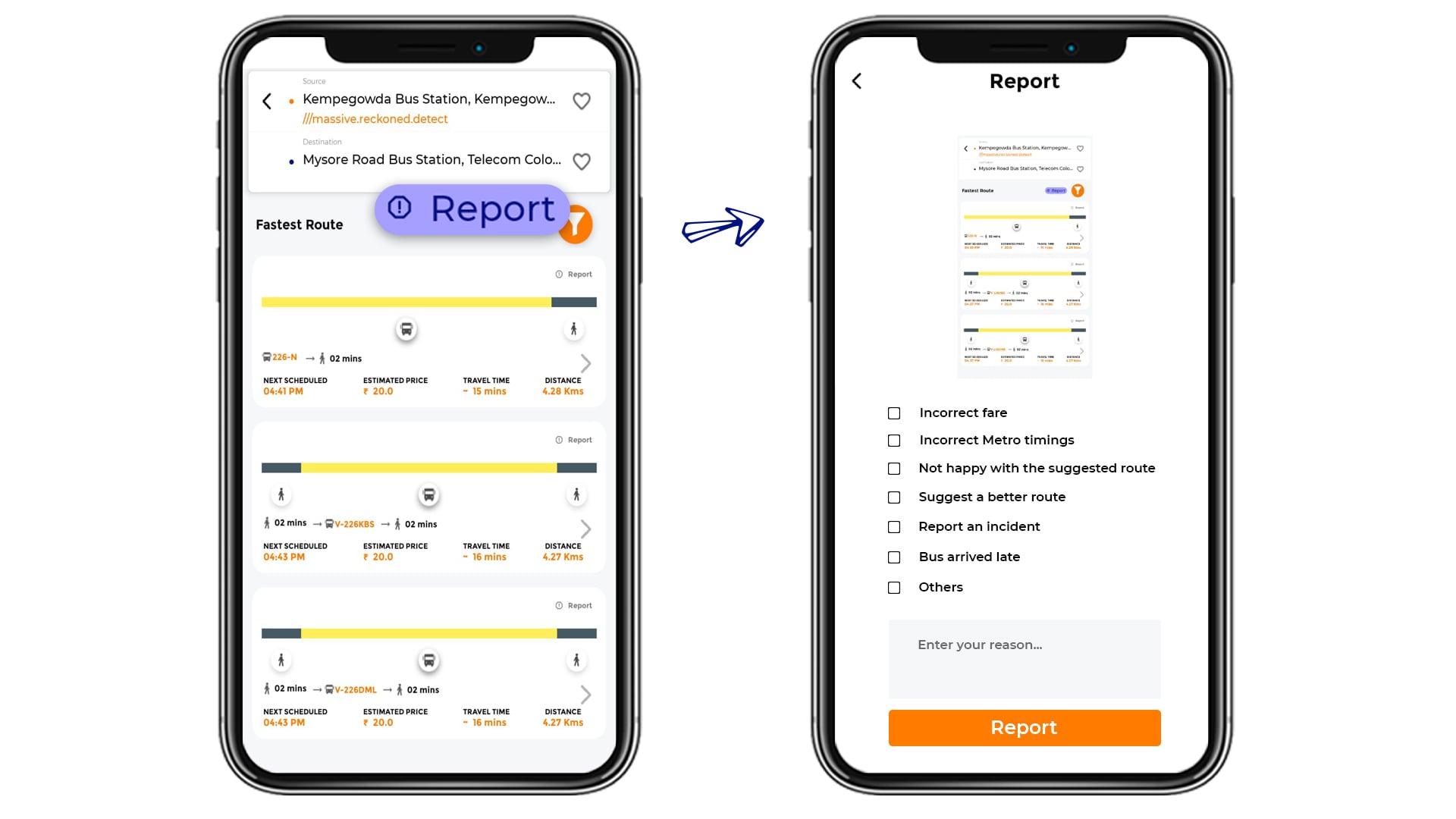 Another feature we have for you is the "Report" button. This allows you to report any discrepancies in the information you find on the Tummoc app. We encourage users to use this feature whenever needed. It allows us to provide more accurate information. Down the line, we even plan to launch a reward system for users who use this feature.
Here are some new features coming soon to the Tummoc App:
i. Bangalore airport rail information
ii. Real-time bus tracking
iii. Booking of Uber cabs and autos
Are there any other features you'd like us to add to make your public transport experience better? Let us know in the comments below!