Reading Time:
4
minutes
Becoming A Green Commuter in India & How Tummoc Can Help!
Environmental Conditions are worsening by the day, and we would all like to play our part, but it's not always easy. Reducing our carbon footprint is one thing we can do to help the planet.
An individual's carbon footprint is essentially the greenhouse gas emissions caused by that person's activities.
Transportation is a major contributor to the average person's carbon footprint. If you make your daily commute more sustainable, you can make a dent in your carbon footprint. Plus, you can also reduce the dent in your wallet.

Green Commuting, as the name suggests, is using more environmentally-friendly modes of transport, such as:
1. Bicycles – The number of people who have switched to cycling as a mode of commuting is increasing by the day. By cycling, you can avoid getting stuck in traffic, and save time in turn. Plus, cycling also doubles up as a workout too! Of course, the distance you have to cover plays a big role here. So, it's best to start with smaller distances and over time see how far you can commute with your cycle. If you have a long commute, you could even use a cycle for a part of the way!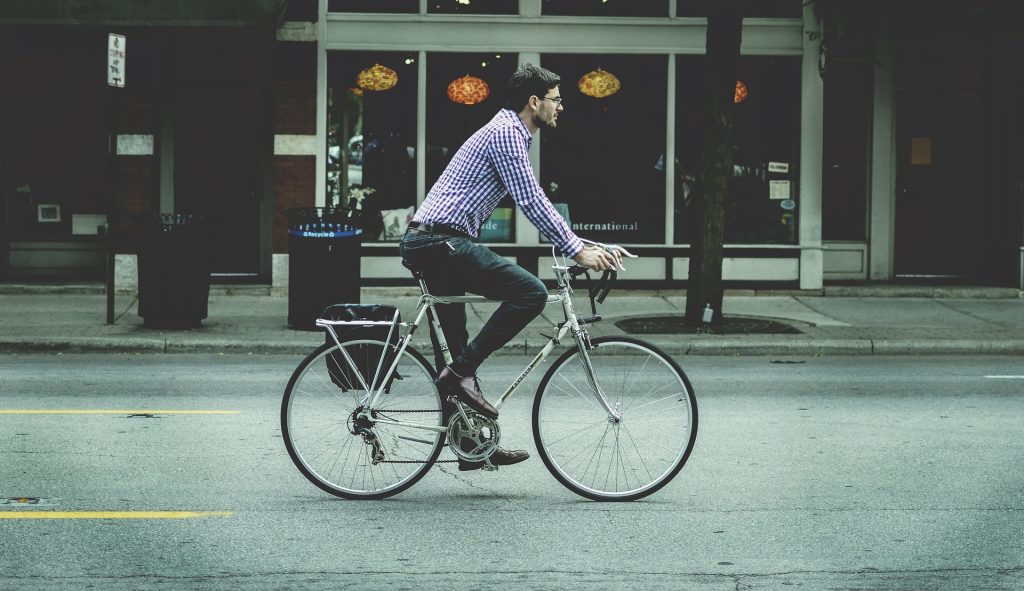 2. Electric Vehicle – The use of electric vehicles is becoming increasingly popular. Yul's single-seater electric scooters are available in many major cities in India. There are also other electric vehicles available for rent in these cities! If you're looking to buy, you have a wide range of options to choose from!
Electric Vehicles aren't 100% green, because they require the use of fossil fuels for power. However, they are definitely more environmentally friendly than conventional cars.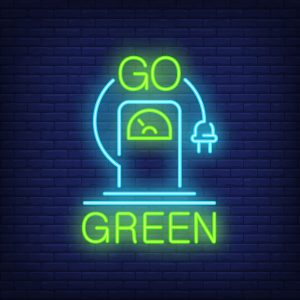 3. Public Transportation – Using Public Transportation is a great option for green commuting. This is because when more people use buses, trains and metros, the number of vehicles on the road comes down. Since a large number of people can use these modes at the same time, carbon emissions are reduced.
You can access all the information you need about your city's public transportation on the Tummoc App. However, don't forget to take precautions while using Public Transportation during COVID times!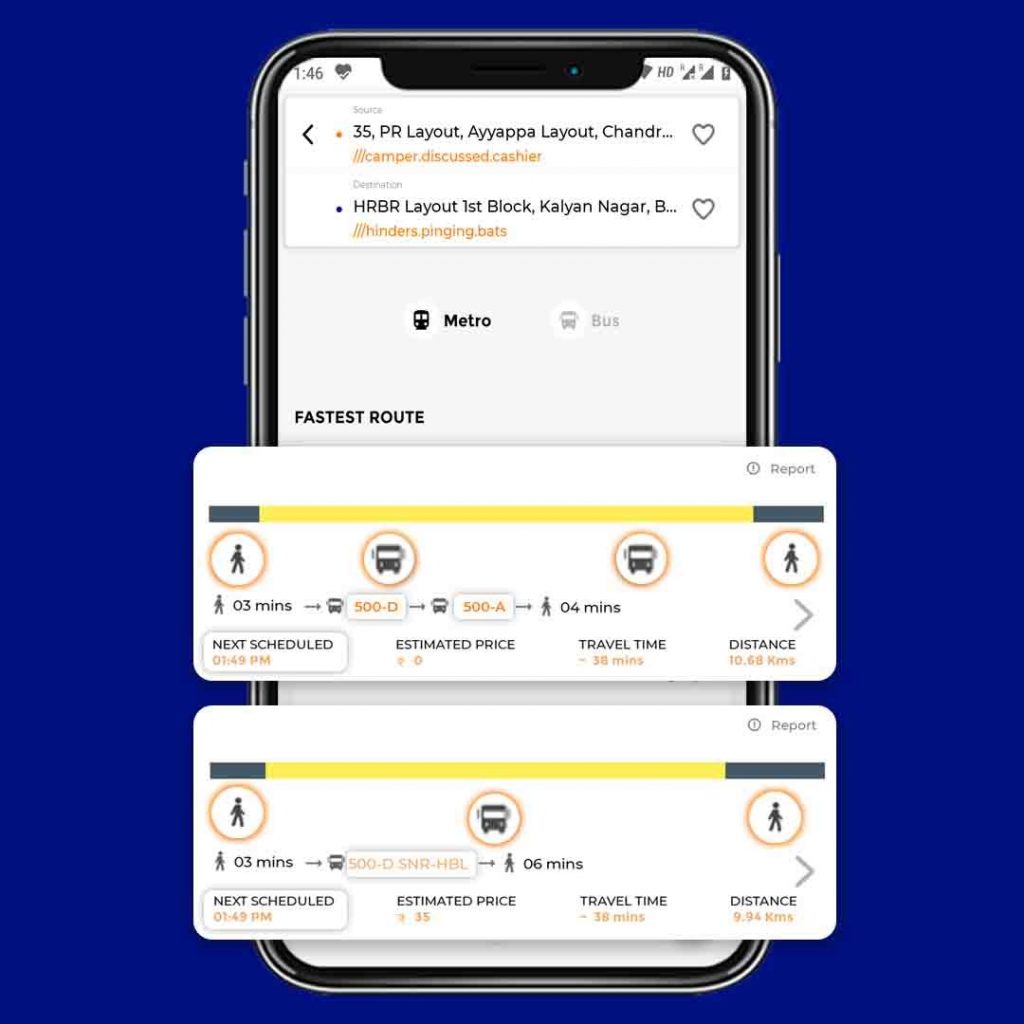 4. Carpooling/Sharing – Sometimes you don't have the option of using public transportation. Other times, you may need to use another mode of transport for your first or last mine. This is when you should consider carpooling! Services like OlaShare, UberPool, QuickRide, etc. give you the option of sharing rides with other people. This will help you reduce your cost as well as your carbon emission.
However, during COVID times, carpooling & sharing rides is not recommended. Most platforms are refraining from giving riders the option too. So, keep this option in mind for after the pandemic.
5. Walking – If your destination is only a couple of minutes away, consider walking down. We understand that this isn't always an option. If it is, though, it's a great option for you and for the environment!
Green Commuting is about finding what works for you and for the environment. It's about integrating these modes into your daily commute. It could mean using one or all of them. You may walk the first mile, then rent a cycle, catch the metro, and finally take a bus to get to your destination — That's a green commute!
No matter which mode of transport you use, don't forget to wear a mask and keep your hands clean. And if you have the choice to stay home, then do that!
So, How can we help you become a green commuter?
Tummoc allows you to plan your trip from the first mile to the last. You can plan your entire commute with ease, and reduce your carbon footprint while you're at it.
Planning your commute has never been easier! Our "Plan My Trip" feature tells you the fastest & cheapest options for your commute! Here, we curate a commute plan for you that uses a combination of different modes of transport. Plus, the app gives you all the information you need about bus & metro stops, timings, numbers — The Tummoc App does it all!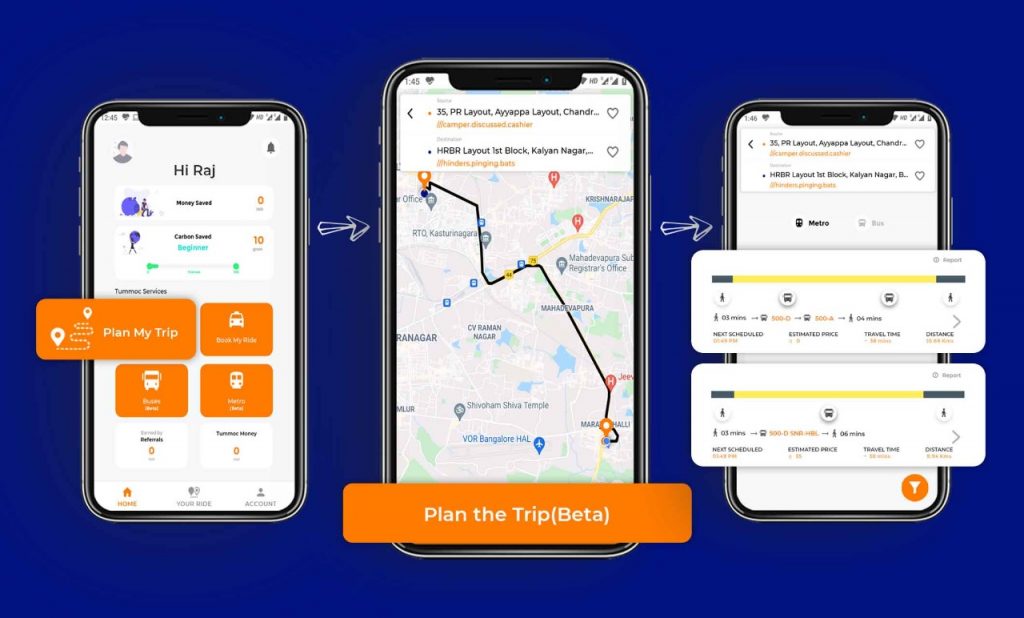 And that's not all! We also show you how much Carbon you've saved by using our app. This feature is in collaboration with the Cauvery Calling initiative by Isha Foundation.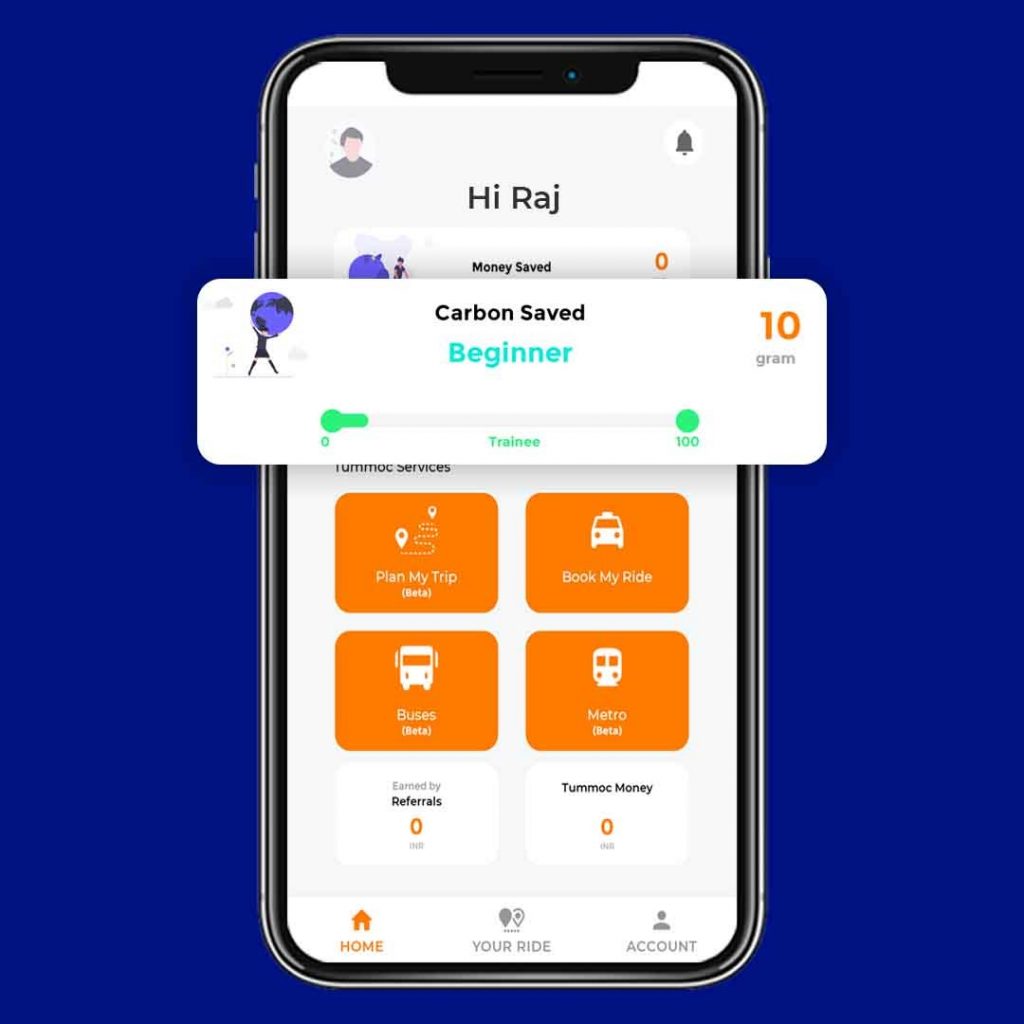 So, what are you waiting for? Download our App now & begin the green commuter life!