Reading Time:
2
minutes
Looking for the best route to reach KR Puram from Marathahalli via bus? Then you've got to keep reading!
Tummoc is your one-stop commute solution. We provide you with all metro information and bus information. The cherry on top is that we help you plan your commute using a combination of different modes!
In this blog, we're going to tell you how to make the most of public transport to commute from Marathahalli to KR Puram. 
Since there aren't any metros connecting these areas yet, all options below use BMTC buses. All three options would take about the same commute time. 
You'll begin your commute at Marathahalli Bridge. From there, you have to take a bus to Garudacharpalya. Finally, from Garudacharpalya, catch a bus to TC Palya Gate to reach your destination. There are different BMTC bus routes that you can use for this commute. 
Here are your commute options:
1. Option #1 — BMTC route no. V-MF-1-A and MF-1E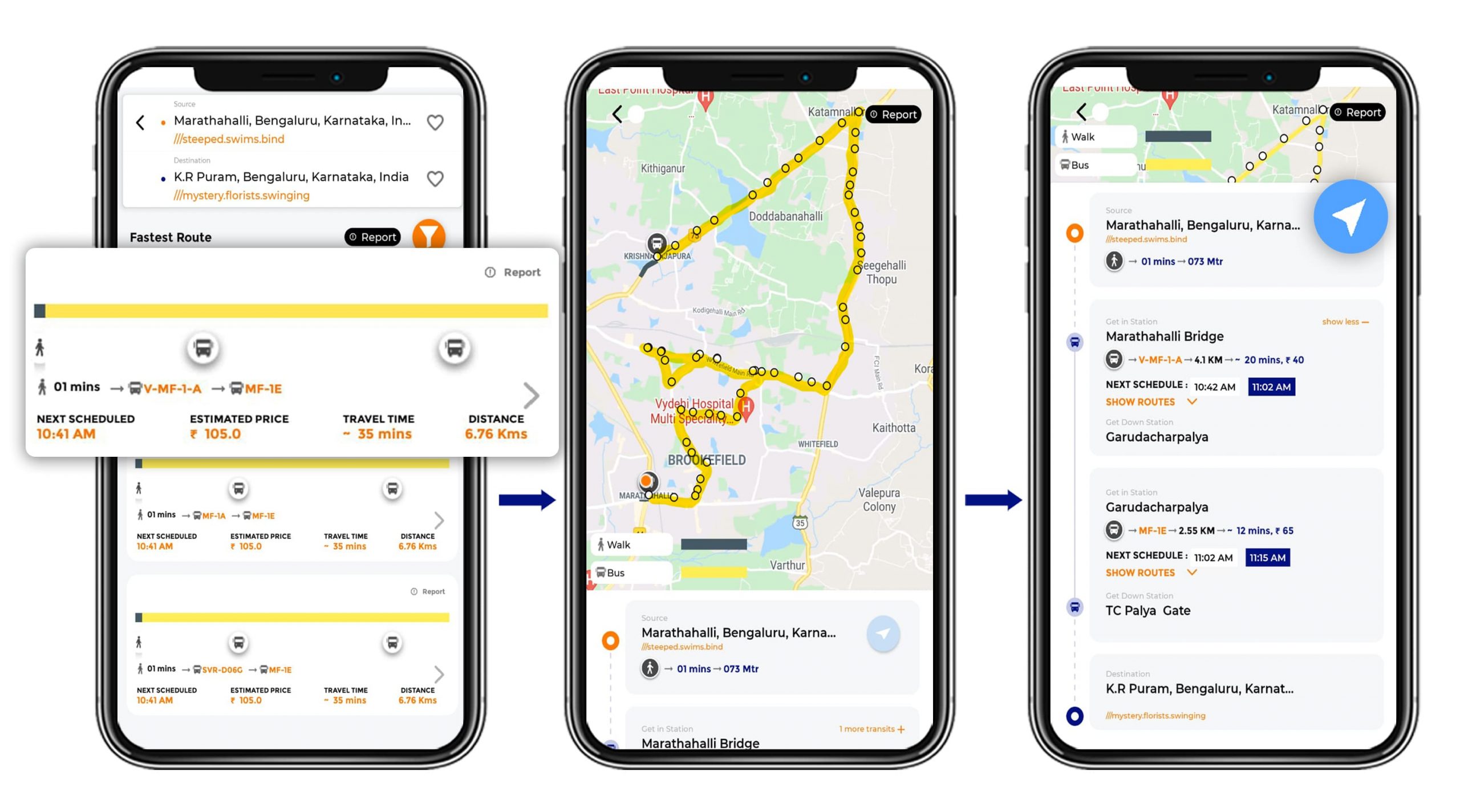 2. Option #2 — BMTC route no. MF-1A and MF-1E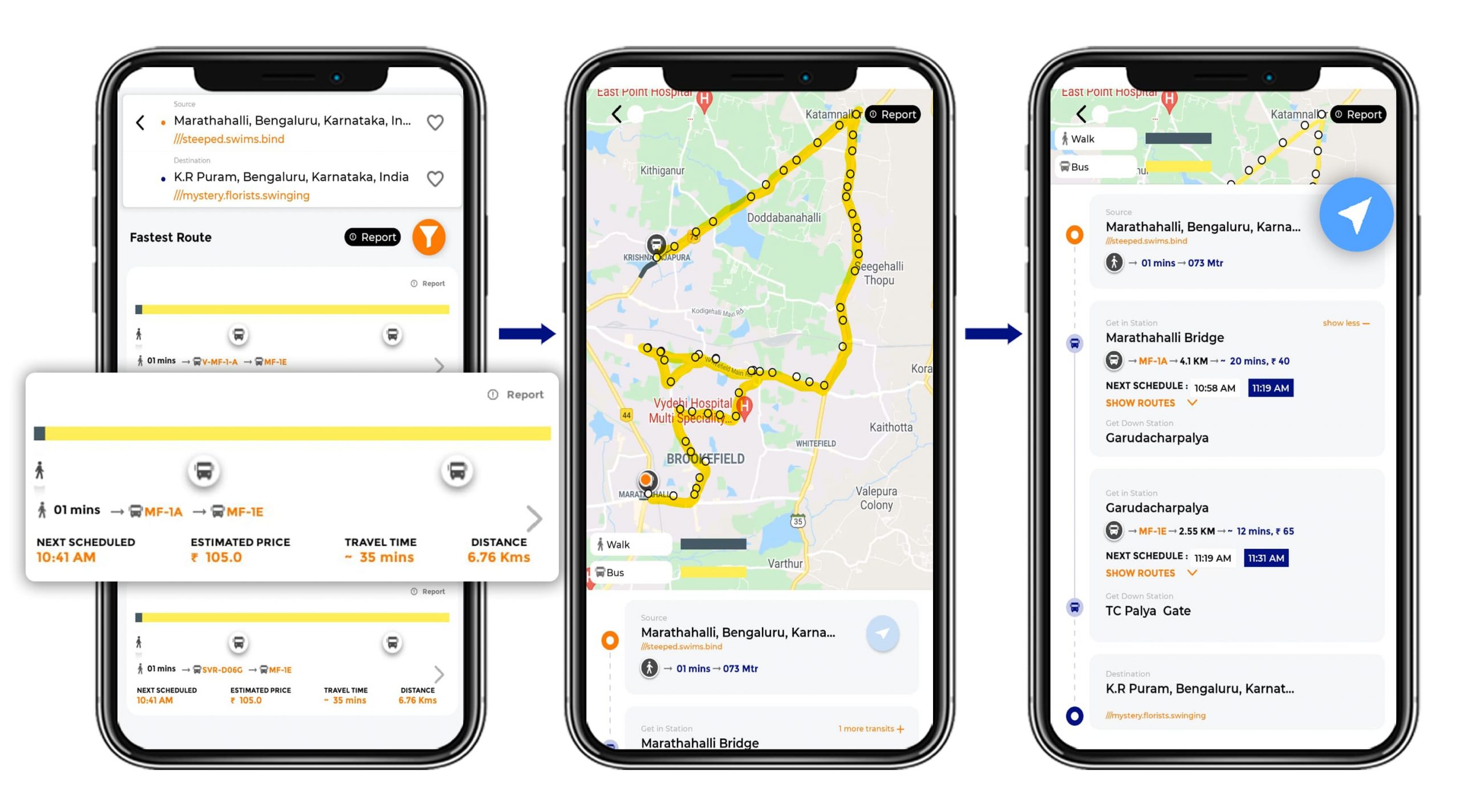 3. Option #3 — BMTC route no. SVR-D06G and MF-1E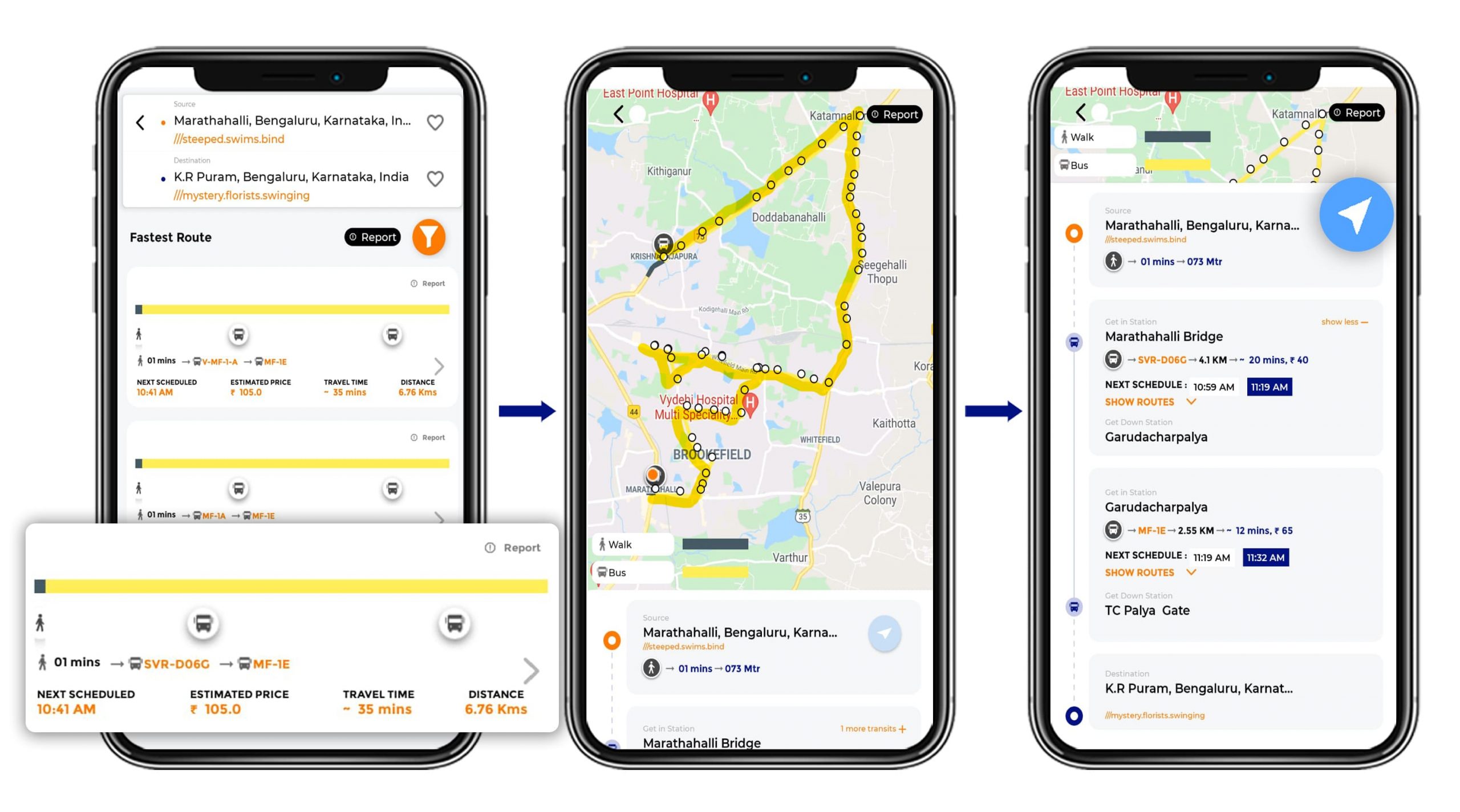 Keep in mind — Both Marathahalli and Krishnarajapuram are vast areas. If you're looking for the route for specific locations in these areas, we recommend checking on the Tummoc App. 
Are there any specific routes you'd like to see #AllMappedOut? Let us know in the comments!