Reading Time:
2
minutes
Pollution is probably the only villain that is scarier and increasingly aggressive than the Communist Party of China. We don't need Licypriya Kangujam or any other environmentalist to tell us that Global warming is real and dangerous. (Maybe someone needs to tell Trump :-P)
Obviously, when the problem is this huge, the ways to fight it also have to be multi-pronged and diverse.
At Tummoc, we have decided to focus on global warming and other types of pollution that increasing urbanization and resultant urban travel has led to. Our primary goal is to move people from private transport to public transportation. This alone will help us reduce the number of greenhouse gases being released from vehicular movement by more than 30%. We understand that even public transport leads to emissions that are beyond acceptable levels in today's situation. Hence our goal is to become a carbon-neutral company in the next 5 years.
How do we plan to do that? Simple — By planting trees!
In this effort, we have joined one of the biggest ever tree plantation drive by any organization in the world — Cauvery Calling. Started by Sadhguru Jaggi Vasudev lead Isha foundation, Cauvery calling plans to plant 242 crore trees in the Cauvery basin to rejuvenate the drying river. Cauvery is the lifeline for more than 100 million people in Karnataka and Tamil Nadu. It is a rain-fed perennial river which is quickly drying due to all the deforestation that has happened over the last few decades. Planting trees along its basin is the only way we can arrest this and take Cauvery back to its old glory. The additional advantage of agroforestry is the additional income source it provides to the impoverished farmer population in these two states.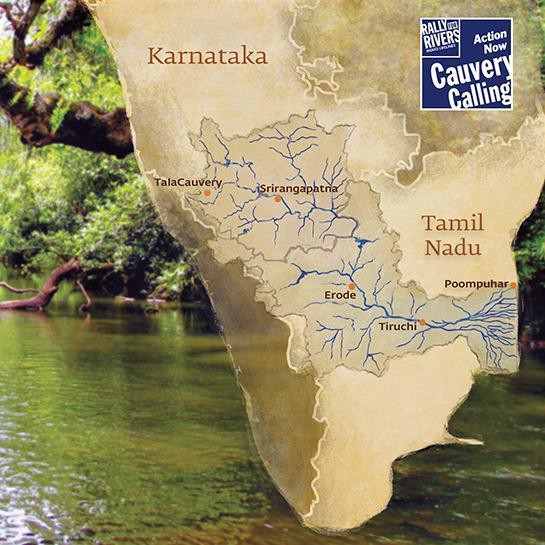 We welcome you all to join us in this massive and holy movement that will help us reverse many ecological illnesses we face today.
You can also support the cause by donating directly from the below link and claim your certificate.
Invite your friends and family. The more carbon you save, the more trees we plant. Take more rides to save more carbon, refer more people to multiply your carbon saving efforts.
Thinking of commute, #TUMMOCIT
Download our App and explore the most eco-friendly commute option around you
#Publictransport #Tummoc #Commute #lastmile #COVID19 #COVIDtransport #safecommute