Reading Time:
2
minutes
Tummoc, in collaboration with BMTC, launched convenient digital BMTC bus passes earlier this year. To make your daily commute even more seamless, we've now made the pass renewal process super simple. 
How to renew BMTC bus passes on Tummoc: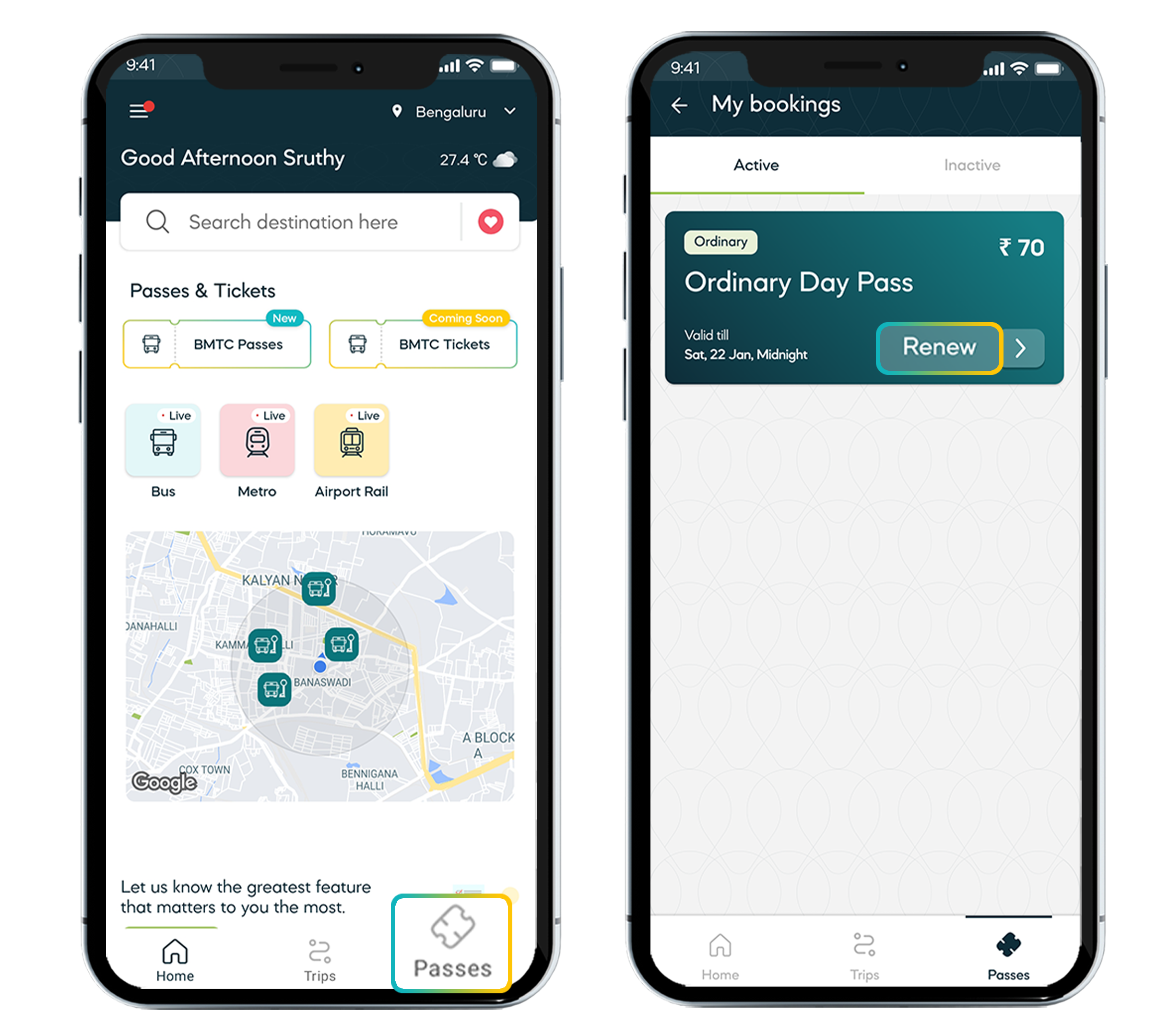 Step 1: Open the Tummoc app. On the home page, tap on the "Passes" button visible at the bottom of your screen. 
Step 2: Tap on "Active" if you have an active pass, or "Inactive" if you have a pass that has already expired. Then, tap on the "Renew" button next to the pass you'd like to renew.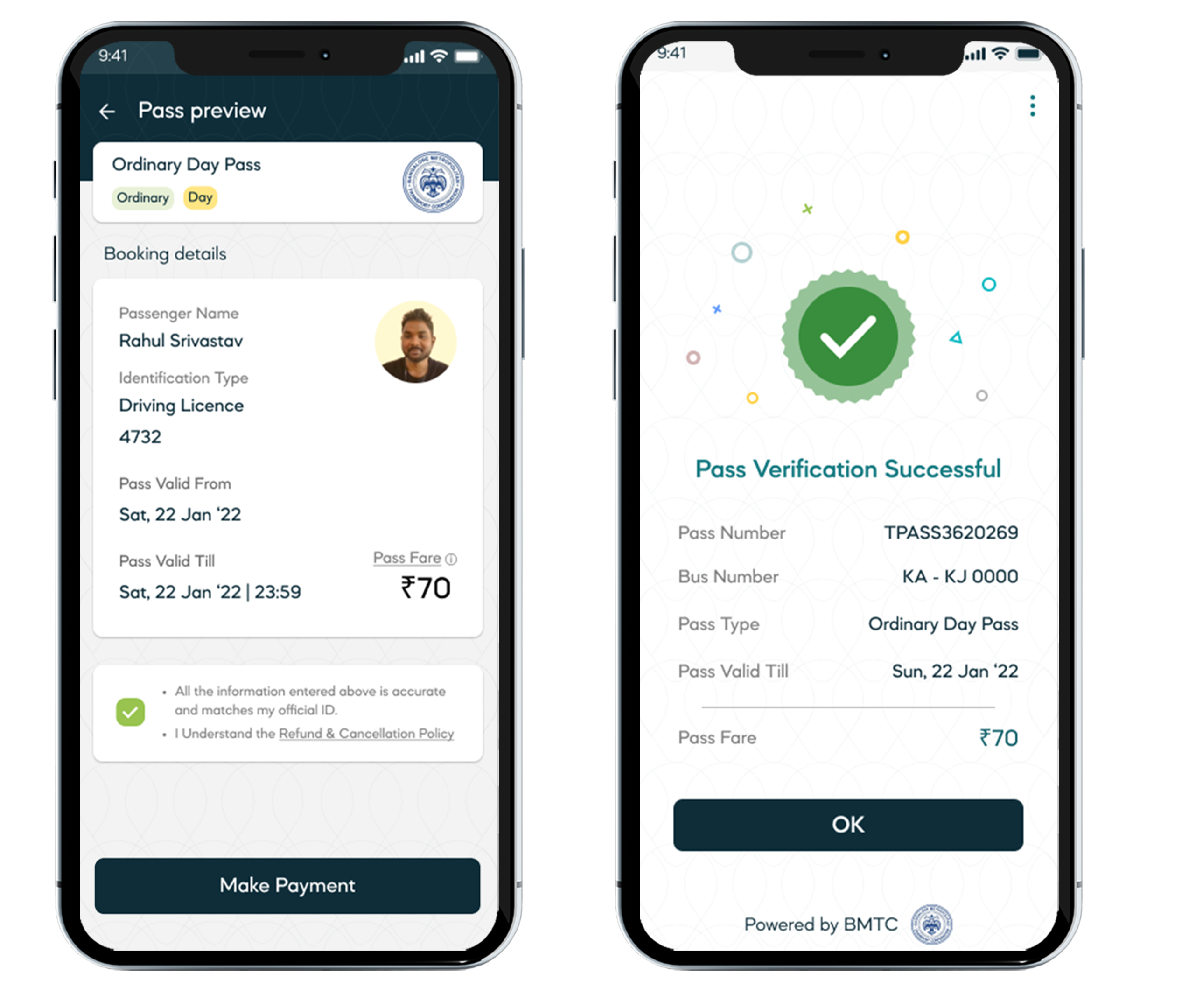 Step 3: You will be shown all the details of your pass. Once you check if all the details are accurate, you can tap on "Make Payment". 
Step 4: Make the payment. 
Done! Your pass has been renewed, and all in a matter of seconds. 
Here's how it works for each pass type:
Daily passes: The renew button will show from 9pm on the day for which the pass was purchased. 

Weekly passes: The renew button will show from 6pm on the last day of the week, i.e. the date of expiry.

Monthly passes: The renew button will appear 24 hours before the pass expires. 
Note: In case your pass has already expired, the option to renew will only be available for recently expired passes. 
Simple as that! We have a lot more convenient features coming your way soon. So, stay tuned! 
If you still haven't booked your pass on Tummoc, then you're missing out. Try it and enjoy the #SmartCommute life!