Reading Time:
2
minutes
Are you a woman living in Delhi? Then you must know about Pink Tickets for DTC buses. Well, we're happy to tell you that you can now book these DTC Pink Tickets on Tummoc as well! And the best part is that you can earn cashback on your booking too. Yep, you can get cashback on your FREE ticket. Hurry, it's a limited-period offer!
A few things you need to keep in mind before booking your DTC Pink Tickets:
You need to make sure that you've updated the profile section of your Tummoc account. And make sure that you've set the gender to Female. 

You can only avail of free DTC tickets up to four times a day.
How to Book DTC Pink Tickets Online on Tummoc
Book your DTC Pink Ticket online with ease in just a few steps:
Open Tummoc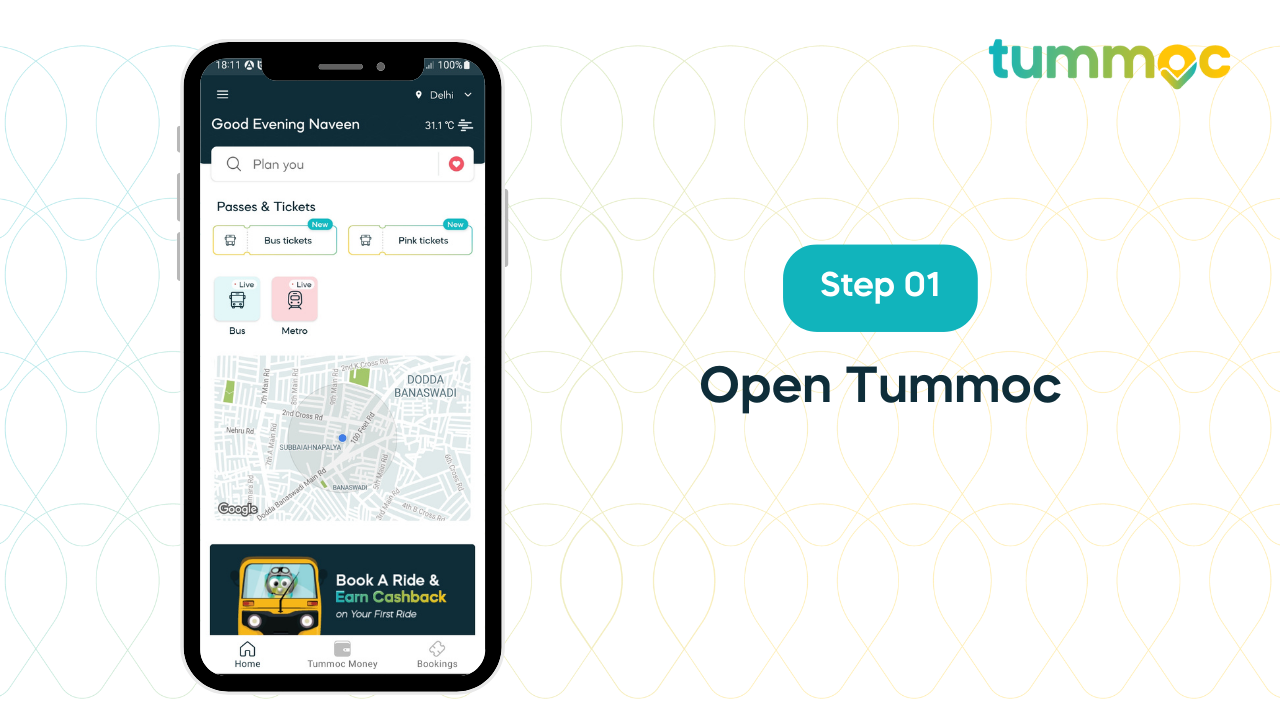 Tap on "Pink Tickets"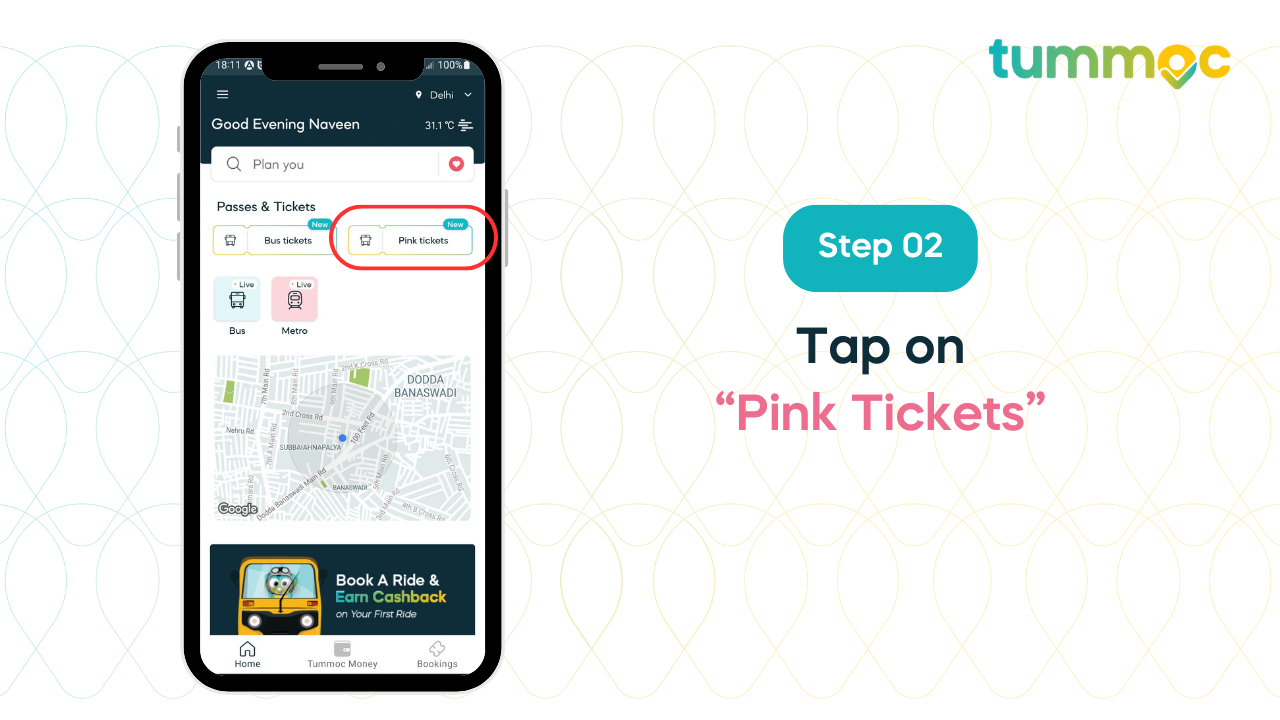 Scan the QR on the Bus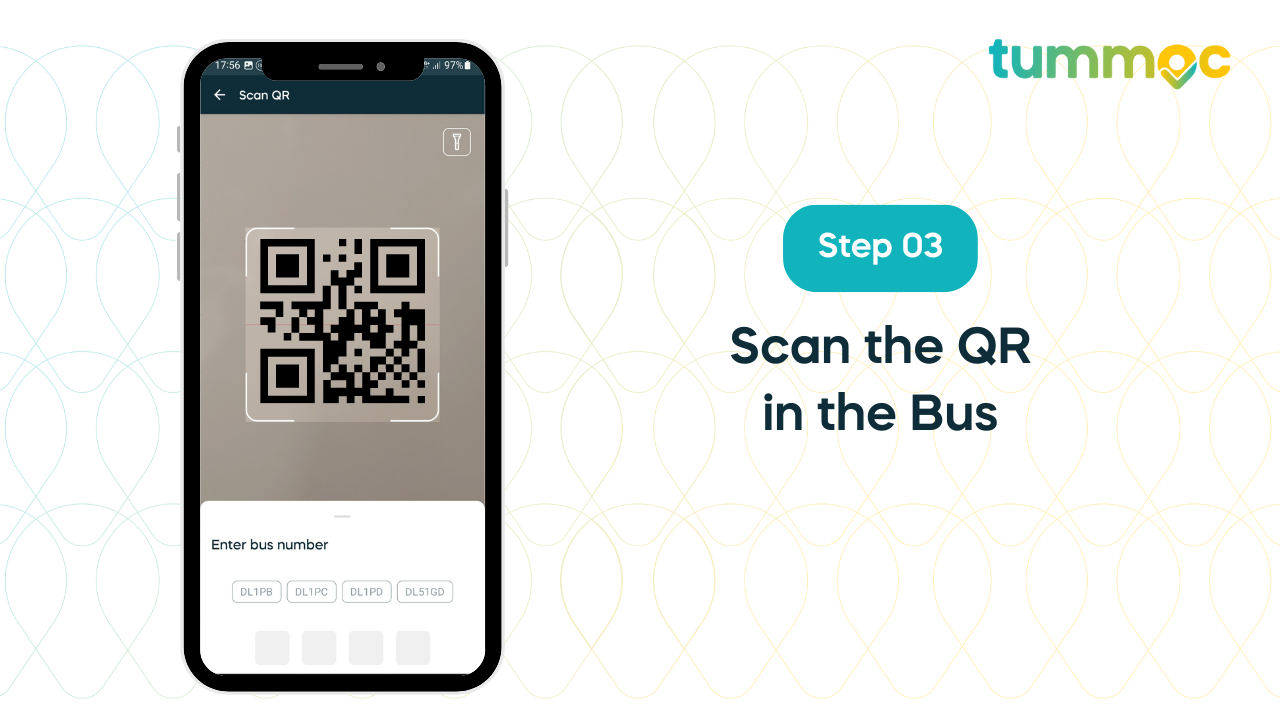 That's it! And just in case there's an issue with scanning the QR, you can enter the bus number. 
We also want you to know that there's so much more you can do on Tummoc:
👉🏽Know where your bus is with Live Tracking of DTC buses
👉🏽Book Autos and Cabs for quick and easy connectivity
So if you haven't tried Tummoc yet, what are you waiting for?

Happy Tummocing! 
Frequently Asked Questions
What is a Pink Ticket?
Pink Tickets are free DTC tickets offered by the Govt for women in Delhi. You can book these tickets online with Tummoc.
Where can I get DTC pink tickets? 
You can book your DTC pink tickets online on Tummoc, and it only takes a few seconds. Scroll up and read the above blog to find out how.

What else can I do on Tummoc?
In Delhi, users can book their DTC Bus Ticket, enjoy Live Tracking of DTC buses, and they can book autos and taxis online. 
How can I book autos and taxis on Tummoc?
If you'd like to book private rides such as autos and taxis in Delhi, you can follow these steps. 
If you aren't already using Tummoc, join the smart commute revolution and download it here!