Reading Time:
3
minutes
Bengaluru is a city known for its pleasant weather, vibrant culture, and love of chai. Whether you're a local or a visitor, if you're a chai lover, you'll find no shortage of places to enjoy a hot cup of this delicious drink.
Here are our top seven recommendations for the best chai in Bengaluru:
Jodhpur Famous Tea
View this post on Instagram
This little stall near the airport is famous for its lemon chai, which is both aromatic and refreshing. They also serve samosas and vada pav, so you can enjoy a complete meal.
Recommended: Masala Lemon Tea
Where? Near KIAL, you'll pass it when you take the new airport road
Bun Maska Chai
Serving the classic combo of bun maska and chai, this place has a great cutting chai. Best to go here when you need more than some biscuits to accompany your chai. 
Recommended: Bun Maska, Ginger Tea, Egg Maggi
Where? Jeevan Bheema Nagar
Sharon Tea Stall
This legendary spot has been around for over 50 years and is known for its consistently good chai. They also have a huge variety of chai to choose from. Whether you like your chai strong or weak, they've got you covered. The pocket-friendly prices and quick service make it a favourite among locals.
Recommended: Honey Lemon Tea, Onion Samosa, Peppermint Tea, Hibiscus Tea
Where? Thippasandra
Chai Patty
This Indiranagar spot is a great spot to hang out with your friends, work out of, or even attend events. With a cosy ambience and home-like vibes, you'll definitely find yourself going back. 
Recommended: Desi Kullad Chai, Maggi, Pakodas
Where? Indiranagar
Chai Days
This chai shop is a great option for late-night chai. They're open until 2:30 a.m., and they have a cosy atmosphere that's perfect for relaxing and conversation.
Recommended: Ginger Masala Chai, Saffron Chai, Chicken Croissant, Sausage Roll
Where? Multiple branches across Bengaluru
Chai Chowk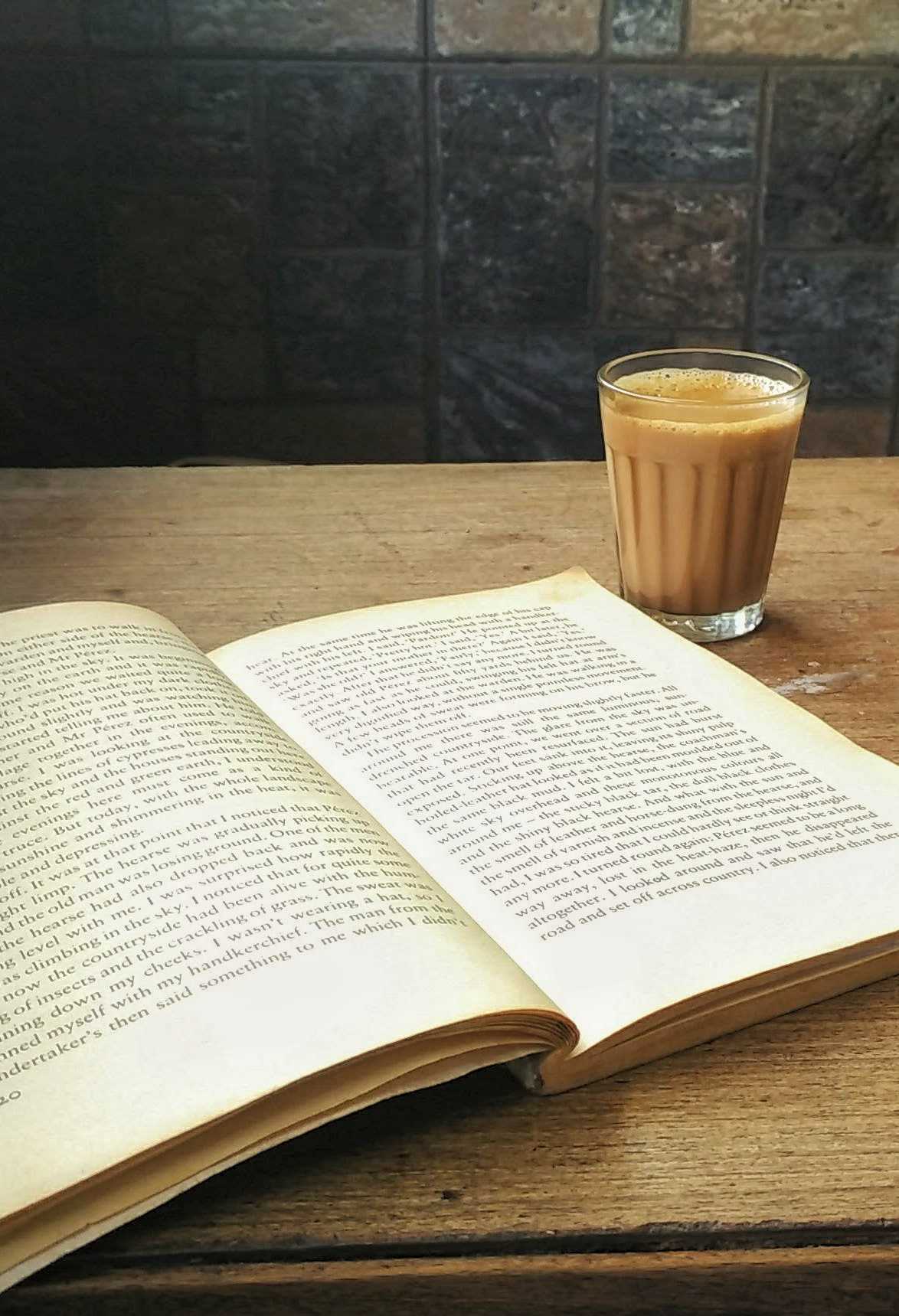 This chai shop in Koramangala is best for a quick pit stop for a nice hot cup of cutting chai, lemon tea, or badam milk. Don't expect anything fancy when it comes to the ambience, but we can guarantee you a great cup of chai and some munchies too. 
Recommended: Normal Chai, Lemon Tea, Badam Milk
Where? Koramangala
Makkah Cafe
When you step into Makkah Cafe, you'll feel as though you've stepped back in time. A small chai stall, once again don't expect anything fancy, but get ready for a satisfying cup of chai. In fact, you may not even be able to stop at one. 
Recommended: Sulaimani Chai , Onion Samosa, Khava Naan
Where? Johnson Market
No matter what your taste, you're sure to find a chai you love in Bengaluru. So next time you're in the city, be sure to check out one of these great spots and experience the magic of chai for yourself.
Here are some additional tips for finding the best chai in Bengaluru:
Ask around. Locals are always the best source for recommendations.

Visit different places and try different types of chai. There's no right or wrong answer when it comes to chai, so experiment until you find your favourite.

Don't be afraid to ask for customizations. Many chai shops are happy to make your chai to your liking.